Whether you're an avid traveler or looking to take your first excursion, you've probably considered taking a car, plane or train to your next getaway. While a train may not be your first thought for transportation, many of the top vacation destinations in the United States are accessible by train, from New York City to Orlando and everything in between.
If you're curious about how to plan a train vacation or whether it's worth it, consider these three reasons to ride the rails and three routes to check out.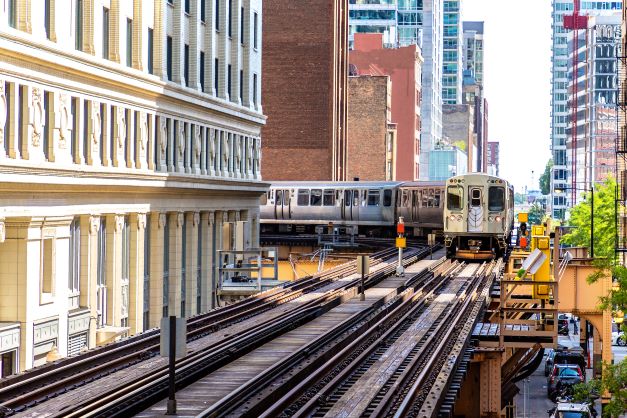 Why You'll Love Traveling by Train
More Room to Relax
There's plenty of room on a train to stretch out your legs and fully enjoy the ride. Seats on trains offer more legroom than airlines, with the option to book private bedrooms if you want more space and privacy.
Even on a long-distance journey, passengers can get up and walk around; unlike a plane, where you're restricted to your seat, you can stretch your legs and explore train cars like the Lounge and Observation Cars.
Additionally, trains have fewer restrictions than airlines on what you can pack. Avoid checked bag fees and travel by train. Amtrak allows you to pack up to 50 pounds of luggage (in no more than two suitcases) for free.
If you're traveling with children under 2 years old, you can also pack what you need for no additional fees, such as strollers, diaper bags and other essentials. Skip airport security headaches and bring whatever liquids you need on the train.
Flexible Planning
With over 36 train routes and 500 Amtrak stations in 46 states, there are plenty of options for you to begin your next adventure via the railroad.
Amtrak also offers excellent flexibility in your travel itinerary. You can customize your packages to add extra nights to your favorite destinations, create your own itineraries and discover more ways to explore. It's easy to spend a few days at a stop before continuing your journey for a road trip experience (minus the stress of driving).
If you're traveling with children, kids 2 through 12 years old ride for half-price and infants under 2 years old ride for free. Plus, seniors, students and military personnel, families and veterans can receive a 10% discount.
Insider tip: While plane tickets can vary in price from day to day, train tickets usually remain consistent. Tickets are available for purchase 11 months in advance. While booking ahead of time usually means lower prices, you can reach out, and Amtrak will refund you the difference if you notice a price drop.
Take the Scenic Route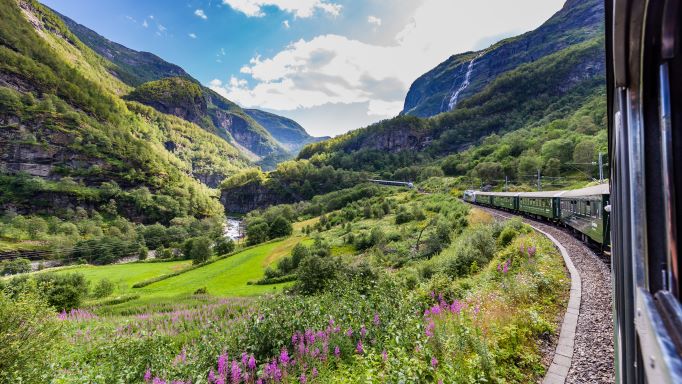 On a train, you can enjoy the journey, not just the destination. Traveling by rail offers you a chance to put your phone away, connect with your travel companions and soak in breathtaking views from the Observation Car. See the U.S. like never before, without worrying about traffic or gas prices.
Airports can be a hub of travel-related stress, from long TSA lines to turbulence. Train rides are just the opposite. You need to be at the station 30 minutes before departure. And there's virtually no turbulence or middle seats, so you can get up and roam the train.
Even more convenient, train stations are often located in city centers, so you won't have to find a ride from the airport and can head straight to your destination.
Finally, trains are an eco-friendly alternative to air travel and even driving, for travelers looking to reduce their carbon footprint.
3 Train Routes to Try Now
Ready for your next rail-based vacation but need ideas?
While trains can take you to many of the top destinations in the U.S., check out these three rail routes with stops at Hilton Grand Vacations destinations. That way, you can drop off your bags and begin exploring once you're off the platform.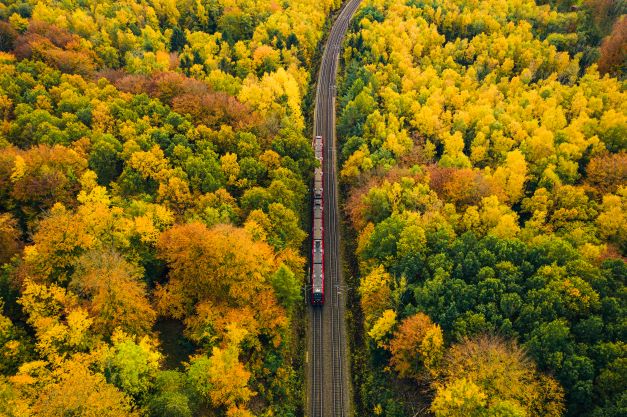 Cardinal
Route: The Cardinal runs from New York, New York to Chicago, Illinois, with stops in Philadelphia, Pennsylvania; Washington, D.C., and Charlottesville, Virginia, before heading west to Cincinnati, Ohio, and Indianapolis, Indiana.
Stay: Check out one of Hilton Grand Vacations' five New York City properties or the Chicago Magnificent Mile, a Hilton Grand Vacations Club, for the perfect home base to your urban adventure.
Things To Do:
Walk NYC's High Line, a freight line turned public park, for incredible city views.
Satisfy your sweet tooth at one of New York's many world-class restaurants, including Jacques Torres Chocolates in DUMBO.
Vegans in the Windy City can enjoy plenty of meat-free eateries, such as Amitabul.
Take a Chicago architecture cruise for a fascinating tour of the city's history.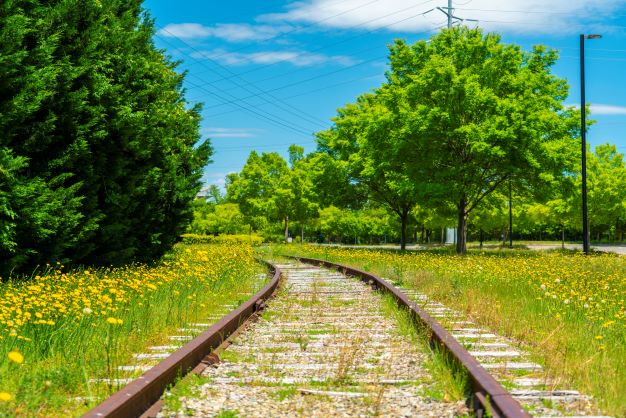 Northeast Regional
Route: Highlights on the Northeast Regional include Boston, Massachusetts; New York, New York; Washington, D.C., and Richmond, Virginia — with plenty of stops along the way. If the thought of driving in I-95 traffic has kept you from traveling the Northeast, it might be time to hop on a train and finish your bucket list.
Stay: For easy access to historical sights, stay at The District, a Hilton Club, in Washington, D.C., or The Historic Powhatan, a Hilton Vacation Club, in Williamsburg, Virginia.
Things To Do:
Plan a springtime trip to D.C. and see the stunning cherry blossoms.
Everyone knows to take a tour of the National Mall, but don't forget to tour Embassy Row for a unique look at international diplomacy.
There's plenty to see at Colonial Williamsburg, including Ghost Walks that combine history with spooky stories.
Get a taste of the past at the King's Arms Tavern, a restaurant that recreates colonial cuisine.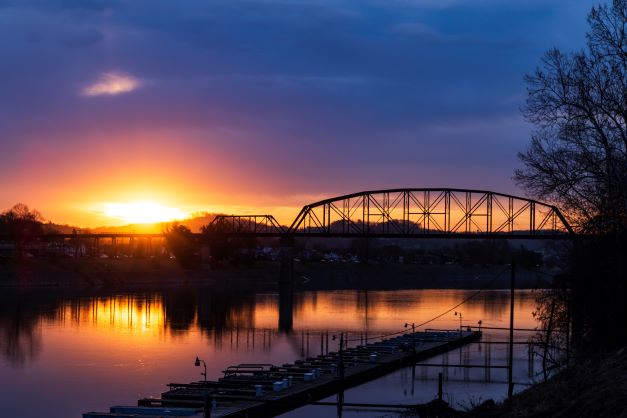 Silver Service/Palmetto
Route: Onboard the Silver Meteor, Silver Star and Palmetto, you can ride from New York, New York, to Miami, Florida, and enjoy the full scope of East Coast destinations, such as Princeton, New Jersey; Charleston, South Carolina; Savannah, Georgia, and Orlando, Florida.
Stay: You have your pick of resorts, from five family-friendly resorts in Orlando to Liberty Place Charleston, a Hilton Club, in Charleston, South Carolina.
Things To Do: