Story originally appeared on https://www.hiltongrandvacations.com/.
The sprawling golden shoreline of Virginia Beach and its picturesque fishing pier are prime spots to snap selfies and document your Virginia Beach vacation memories. But this seaside city brims with colorful spots to capture treasured moments, too.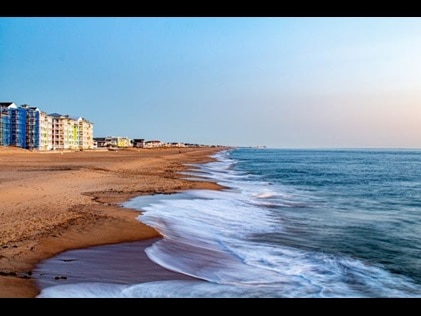 According to Travel Pulse, 60% of travelers share photos on social media while traveling, and social media users search more than one million travel-related hashtags weekly.
So whether you're planning a vacation or in Virginia Beach and looking for things to do, this list is for you.
Here's your guide to Instagrammable spots and how to take better vacation pictures when you arrive.
Work Out on the Beach
Breathe in the therapeutic sea air and pose upside down or swinging like Tarzan on the swing-along rings and bars at Hillier Ignite Fitness Park, located along the Virginia Beach boardwalk.
Insider tip: Play with geometric shapes darkened against the pre-dawn sky when you shoot toward the ocean. Capture a shapely silhouette of your companions as they use the equipment.
Step Back in Time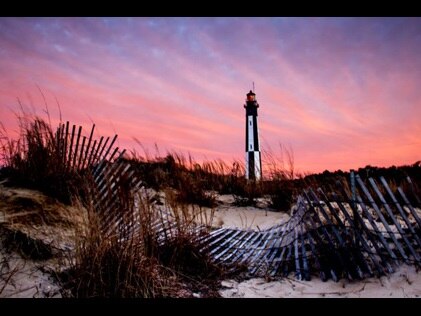 Head six miles north of Oceanaire Resort to Cape Henry Lighthouse to catch Virginia Beach attractions that date back centuries. Grab a great 'Gram of the two historic lighthouses in one frame — or climb the spiral staircase to the top of the oldest lighthouse to snap a selfie with the Virginia Beach oceanfront and newer lighthouse behind you.
Insider tip: Temps at the top of the lighthouse reach more than 100 degrees on the hottest summer days. Consider going at 10 a.m. when the park opens for the softest lighting and coolest weather — or book your Virginia Beach vacation for shoulder season in the fall, when the crowds have thinned, but the views as just as spectacular.
Have Fun With It
Atlantic Fun Park is home to quintessential family fun in Virginia Beach. Here you'll find midway games, 16 family-friendly rides and plenty of tasty foods. Head out at sunset to shoot silhouettes of the Ferris wheel against an orange sky.
Insider tip:Walk out on Virginia Beach Fishing Pier after dark and use a 30-second shutter delay to catch pics of the park's lights in motion reflected on the water.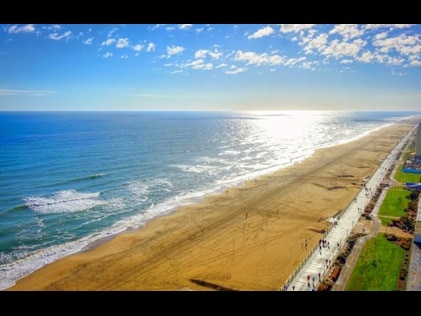 Treat Yourself
Check out Becca Restaurant and Garden, a garden-to-table restaurant on the Virginia Beach oceanfront. Enjoy brunch for good eats and plenty of natural lighting, and capture some swoon-worthy food pics for your Instagram.
Insider tip: Lots of food photographers use the top-down shot to show off their plates, so mix things up and try to photograph your meal from different angles.
Make Fun Accessible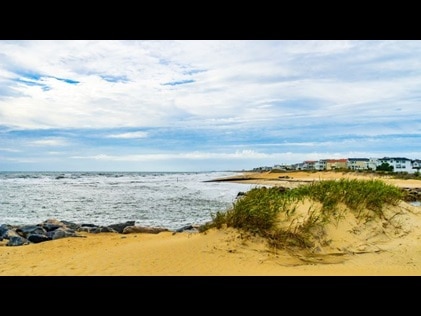 Grommet Island Park has fully accessible features and is convenient to Hilton Grand Vacations' Virginia Beach timeshares. Colorful surfboard and sea animal sculptures make amazing, Instagrammble backdrops, and raised sand tables, sensory boards and wheelchair access will light up the faces of kids of all ages and abilities.
Insider tip: Free beach wheelchairs let photographers of all abilities head out to experiment with capturing seaside pics.
Fly a Kite
When looking for things to do in Virginia Beach, don't forget to head inland. A 13 mile drive west brings you to Mount Trashmore Park, where opportunities for signature selfies and inspiring vacation photos abound in the 165-acre paradise built over an old landfill.
Bring a picnic and lounge by an artificial lake or climb a colorful stairway. The park hosts a variety of seasonal events, too.
Insider tip: Head to the Kids Cove Playground, where imaginative play structures let you capture your little one's sense of wonder framed by circles or other geometric designs. Go on a windy day and capture Insta-worthy photos of kites flying from the park's mountains.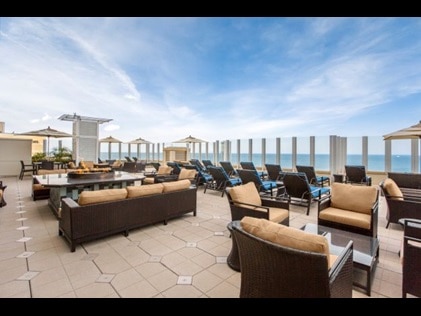 Hit the Deck
Oceanaire Resort, a Hilton Vacation Club, boasts a 10th-floor sun deck and lounge that is just the place to soak in the sights during your Virginia Beach vacation.
It's also the perfect spot for getting some Instagram-worthy pictures of fireworks over the sea during July and August. The weekly fireworks take place on summer nights, erupting over the water at 10 p.m.
Insider tip: Download a professional app like Moment Pro with split focus and exposure and shutter burst to get the best fireworks images.
Strike a Pose
Pose for picturesque selfies at the base of a giant statue of King Neptune, or photograph the regal ruler gazing out over a stormy sea, where the statue towers 34 feet above the boardwalk at 31st Street. Check out Neptune's Park, where you can listen to live entertainment at free evening concerts during select times of the year.
Insider tip: Get adorable close-ups of kids cuddling up to lobster, fish and other pose-worthy sea creatures at the base of the statue.
Read "Travel Bucket List Ideas: 14 Must-See Photo Spots in Hawaii" for more Instagrammable places.