Story originally appeared on https://www.hiltongrandvacations.com.
Part of the thrill of traveling is seeing new places. Maybe you've seen a picture of a snow-capped mountain or white, sandy beaches and thought, "I have to go there."
Whether you're a hiker, beach-goer or spa enthusiast, there are hot spots around the world that appeal to all types of travelers. As your lifestyle changes, your travel bucket list may change, too.
Whatever experience you're craving, here are six travel destinations to inspire your next dream vacation.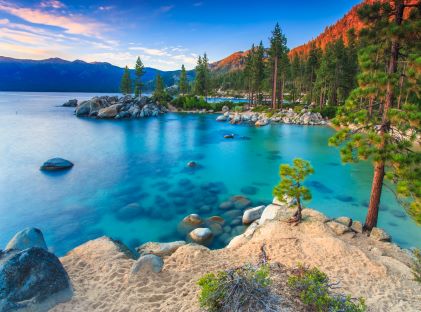 1. Lake Tahoe, California
Lake Tahoe is an outdoor enthusiast's dream destination, with plenty to do all four seasons. Plus, every traveler will enjoy views of the picturesque lake and family-friendly activities. If you're looking for a day trip, cross the border into Virginia City, Nevada, for an Old West experience in a real-life cowboy town.
Stay: Make plans to book at Lake Tahoe Resort, a Hilton Vacation Club, available later in 2022 through HGV Max.
2. Sesoko, Japan
History buffs, beach-goers, city slickers and mountaineers all have unforgettable opportunities in Japan. From big cities to the countryside, Japan is steeped in tradition and natural wonders. Sesoko is a tranquil island just off the coast of Okinawa, Japan, where you can enjoy beaches, aquariums or a walk through scenic, tree-covered paths.
Stay: Escape to an island paradise at The Beach Resort Sesoko, a Hilton Club.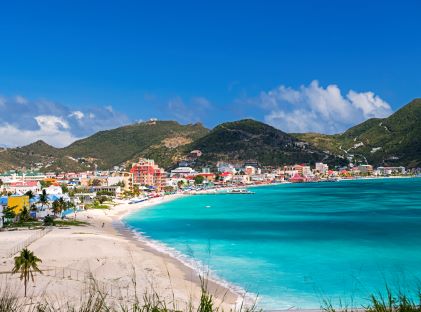 3. Sint Maarten
Nestled in the Caribbean, Sint Maarten is a tropical getaway with European flair. The island is split between France and the Netherlands, contributing to its Old World feel. However, with plenty of beaches, eateries and outdoor adventures, Sint Maarten has a unique feel that will attract sun-bathers and thrill-seekers.
Stay: Keep an eye out for Hilton Grand Vacations' newest property in Sint Maarten, coming soon through HGV Max.
4. Los Cabos, Mexico
Los Cabos is a must-see travel destination beloved by those who visit. Why? Stay close to the Baja Peninsula's sights, including its mountains, beaches and deserts. Then immerse yourself in the luxurious beach resort experience without missing the peninsula's inland wonders.
Stay: Find your perfect Hilton Grand Vacations destination in Mexico at La Pacifica Los Cabos, a Hilton Club.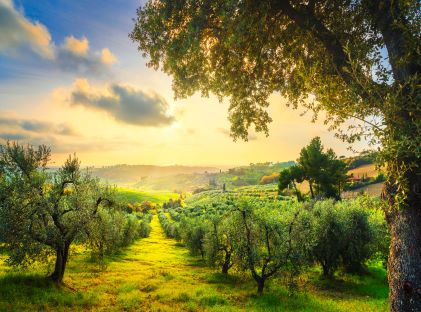 5. Italy
As the birthplace of the Renaissance, Italy combines tranquility with history. Stroll through the rolling Tuscan countryside or picturesque cities of Florence and Pisa. When you're not indulging in wine and pasta, relax on famed Italian beaches or exclusive golf courses. There's plenty to do in the heart of Tuscany.
Stay: Check in to Borgo alle Vigne, a Hilton Grand Vacations Club, a resort located in Pisa, Italy.
6. Scotland
Scotland is more than kilts and bagpipes. The landscape is rural and charming, making for gorgeous hikes and full immersion into Scottish culture. From large woodland estates to quaint villages and rolling farmlands, discover all of Scotland's romantic charm.