Story originally appeared on https://www.hiltongrandvacations.com/.
As a Florida native, going to the beach is by far one of our favorite activities. I mean, does it get much better than sun, surf and sand? While I'm not much of a "go in the ocean" type of gal, I love soaking up the rays and the view. And over the years, I've definitely visited my fair share of Florida beaches, so I wanted to share my favorite ones.
4 Florida Beaches Worth Visiting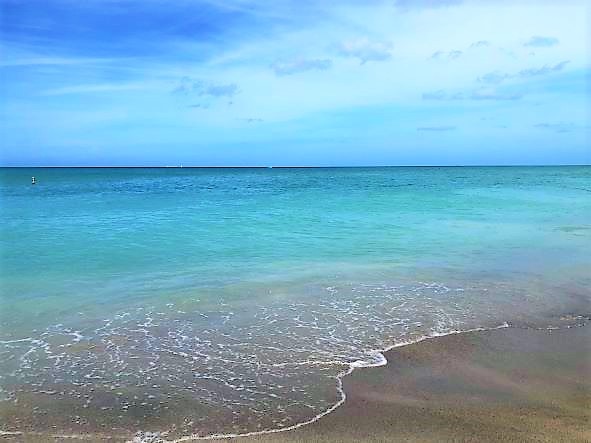 Melbourne Beach, Florida
My favorite beach spot in the state of Florida is Melbourne Beach. A couple of years ago, we took a trip down to Melbourne Beach, and we've been going back multiple times a year ever since. Located just south of the Port Canaveral area, Melbourne Beach is what I'd call your cute little beach town. Its unique local restaurants, bars and shops always pull us back.
So, where to stay?
DoubleTree® Suites by Hilton Hotel Melbourne Beach Oceanfront. Located right on the beach, each room at this beachfront hotel has the most immaculate ocean view – looking out straight at the horizon. And as a DoubleTree, you can't forget about the mouthwatering cookies. Aside from the room (and cookies), this property has direct access to the beach – with the ability to rent chairs, umbrellas and more beach day essentials. We love best that the beach always seems quiet and quaint (especially in the evenings).
Hilton Melbourne Beach Oceanfront. Right up the road from the DoubleTree, this is another amazing hotel in Melbourne Beach. Like the DoubleTree, the Hilton Melbourne Beach Oceanfront has direct beach access (and the same opportunity to rent beach chairs, etc.). But my favorite part of this beach? Sometimes you can see the cruise ships at Port Canaveral. It's on our bucket list to check schedule a stay with one of the rocket launches and watch from the beach.
St. Augustine Beach, Florida
This beach is a recent favorite after staying at the Embassy Suites by Hilton St. Augustine Beach Oceanfront Resort over the Christmas holiday. I was so impressed by this location, as it's right on the beach and near the St. Johns County Ocean & Fishing Pier. Talk about views!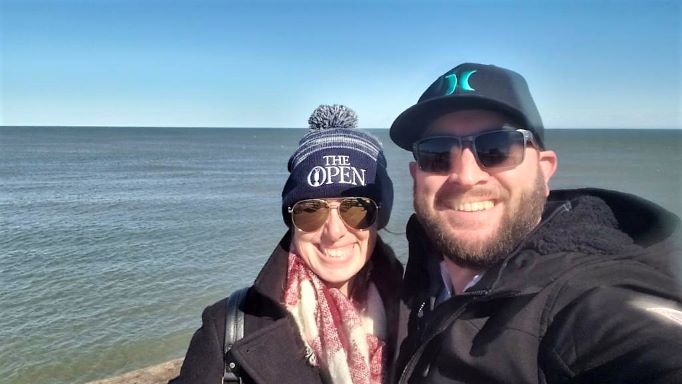 It's nearly perfect between being steps away from the beach and the pool overlooking the ocean. As a bonus, you're only about 10 minutes away from historic St. Augustine. We'll definitely be back to visit during the warmer months. Because who doesn't want to be steps away from the ocean?
South Jetty Beach (Venice, Florida)
South Jetty Beach is one of my top spots on the West Coast of Florida. Every time my husband and I visit Venice, this location is a must-do.
Although I grew up on the state's East Coast, there is something special about the West Coast beaches. Plus, you may find some shark teeth on this beach. But what I love the most is the Jetty. There is something so peaceful about sitting on those rocks and watching the waves crash in.
Insider tip: Just up the road from the beach is a road full of shops and restaurants. So, get yourself a tropical drink, relax and enjoy.
Dania Beach, Florida
Dania Beach is my childhood beach. I remember spending some fun family time at this beach in Fort Lauderdale. But what I remember the most is visiting Jaxson's Ice Cream Parlor & Restaurant after our beach visits. If you've never heard of it, I highly recommend checking it out. It brings back such a nostalgic feeling, and the ice cream is delicious.