Hilton Head Island is a short two-hour drive from Charleston, South Carolina, in the heart of the Low Country — defined as an area along the coast that has a culture, geography, architecture, economy and even cuisine of its own. Hilton Head fits the definition and has so many things to do, so it's no secret that it's a popular destination for locals and visitors.
As Charleston locals, we make it a point to do staycations on Hilton Head. I define staycations as a vacation that allows you to get away to a destination that is close enough to home to save on travel time. (I also call that a win!)
There's Plenty To Be Said About a Staycation
Our family has grown tremendously in the last five years. So, it's nice to go on vacation far enough from the house to experience new things but close enough to have family and friends drop in for a night or two.
I also love knowing that a car is guaranteed when we're just a few hours from home. Packing up the last day can be a chore. However, it's nice to drive home, unpack and do the laundry all on the same day.
The beautifully appointed Ocean Oak Resort, a Hilton Grand Vacations Club, is located on the beach. And a quick search on Hilton Grand Vacations' App shows 23 RCI® Exchange resorts on Hilton Head Island. So, as Owners, we have plenty of options. We've stayed at Coral Sands Resort twice and at Island Links Resort. Both RCI Exchanges have well-appointed accommodations, very spacious, nice amenities, and close to shopping and the beach.
What Is There To Do on Hilton Head Island? A Lot.
We've previewed Ocean Oak while on a bike ride, and it's beautiful. When it comes to food, there are a lot of grocery stores on the island, and chances are there's one close to your accommodations. However, the locals have you covered if you don't feel like cooking. The variety of cuisine on the island is impressive, includinglocally caught seafood if that's your cup of tea.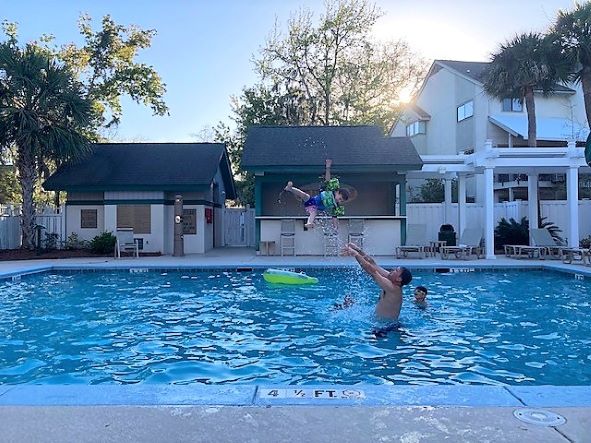 There are more than 250 restaurants on the island. So you're bound to find something to satisfy your palette.
While this charming island is only five miles wide and 12 miles long, 63 miles of mapped bike trails are available. So bring your bike or rent one at one of the affordable bike rentals companies. Most bike rental companies will drop off and pick up you're staying. We took our bicycles and rented five more when a family friend came for a night with her grandchildren.
We looked like a small gang with four adults and six children on bikes. We rode fifteen miles around the island that day and had a billion laughs. The bike trails are well marked and maintained, and there are maps along the way, or you can check them out ahead of time. In addition, bike parking is available everywhere on the island.
Insider tip: Make sure to bring a lock if you bring bikes.
You may be wondering if you can ride your bike to one of the beach access points. And the answer is: Absolutely, and you should make a point to do just that. We rode the bikes to the beach to watch the sunrise, and it did not disappoint.
There are 12 miles of beaches on the island, and all the beaches are public, but access to the beach can be public or private. And parking can be tricky at the more popular beach access points. Coligny Beach Park, Driessen Beach Park, Folly Field and Islander Beach Park are designated swimming areas and have lifeguards during beach season, from April 1 to September 30.
Insider tip: Explore everything you need to know about parking, such as which beach parking requires quarters for the meters, amenities and local beach rules before you arrive for a stress-free day. And don't forget to pack plenty of sunscreen and water because once you make it to the beach, you'll want to stay for a while.
Is There a Golfer in Your House?
Golf has been part of life on Hilton Head Island since 1962, and the island is home to more than 23 championship golf courses. You'll find public and private greens designed by renowned golf architects like Robert Trent Jones Sr., Pete Dye, and Jack Nicklaus. Golfers of all skill levels can enjoy golf experiences on oceanfront courses or traditional parkland courses.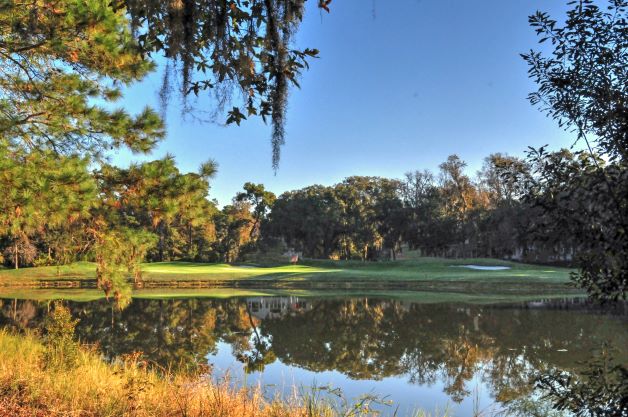 The weather in South Carolina is ideal for golf year-round. So it's easy to see why Hilton Head Island was voted the number 10 golf destination in the world by Golf Digest readers.
Fun Fact: The iconic Lighthouse in Harbour Town was wrapped in plaid in 2018 to commemorate the 50 RBG Heritage Golf Tournament. For a small fee, you can climb the 114 steps and walk around the top of the lighthouse.
Low Country Family Fun
Our last trip to Hilton Head was April 2021, while the world was still observing pandemic travel restrictions. So we missed Gregg Russell, a local who performs songs and stories under the old Liberty Oak in Harbour Town. Unfortunately, he wasn't performing then due to the pandemic, but check his schedule if you are coming to the area.
It's good family entertainment. Your children and grandchildren will enjoy the audience interaction, and the adults will enjoy his humor.
There are plenty of things to do for Hilton Head visitors craving water sports, too. The island is home to the ocean, creeks, sounds, rivers and waterways. Boating, Jet-skiing, kayaking, and canoe tours are available year-round.
You can even book offshore fishing trips and dolphin excursions, too. And your little pirates can take a boat ride out of Harbor Town and save the ship. We had a blast on the Hilton Head Pirate Cruise!
Thrift, Window Shop or Boutique Hop Around Hilton Head Island
One of our favorite things to do in the Hilton Head area is to go shopping. Retail and secondhand shopping is plentiful on the island. They say that your junk is someone else's treasure, which is so true when thrifting. There are more than 30 charming thrift, resale, vintage and consignment stores in Hilton Head.
Our favorite thrift stores are affiliated with local charities and keep odd hours so consider checking out store hours and locations ahead of time. There's always something for everyone at a resale shop, but if you're not into resale, there are plenty of other options.
Check out one of the retail shops or boutiques in:
Day Trips Worth Taking From Hilton Head Island
If you want to shop more, make the short drive to Bluffton and peruse its shops too. You'll realize why they say the South has hospitality and charm as you make your way through some of these local spots.
For an adventure, consider making plans to tour Daufuskie Island. This outing was our family's favorite thing to do while we stayed on Hilton Head Island.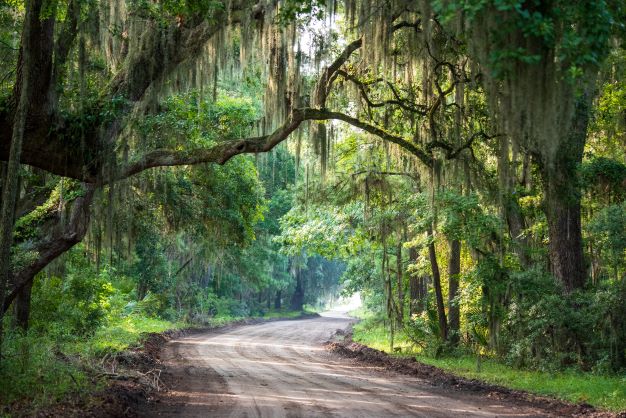 Insider tip: Book the ferry reservation early and make a golf cart reservation, too. In my opinion, it's the best way to see the island.
There is a guided tour available, but we chose to explore on our own with the kids on our golf cart. That was a great adventure, and it makes me giggle when I think about it. We saw the entire island via a golf cart.
We packed a lunch, ate it on the beach, and then ordered drinks and snacks from the restaurant while we waited on the returning ferry. I won't spoil your trip by saying too much about it, but it's a very quaint and slightly mysterious place to see. So I'll end it by saying it's a little like The Land That Time Forgot. The ferry there and back affords you a beautiful trip, and hopefully, the dolphins will be out showing off for you.
I've already shared many things to do while visiting Hilton Head Island. Still, I didn't mention one important thing: making memories with my family and friends, which was part of every activity, and why we became Owners with Hilton Grand Vacations so many years ago.
I am grateful for good health and jobs that allow us to take amazing vacations. You don't have to overthink or over plan vacations. The hardest part is figuring out where to go and who's going.