Story originally appeared on https://www.hiltongrandvacations.com/.
There's no wrong way to plan a spring break getaway — whether you're an adventurer in search of new horizons, a history buff seeking out ancient sites or an entire family of animal lovers. With wildflowers in bloom and the world emerging from its winter cocoon, spring is the perfect time of year for new and exciting experiences.
Check out these nine enchanting destinations.
Explore American History in Williamsburg, Virginia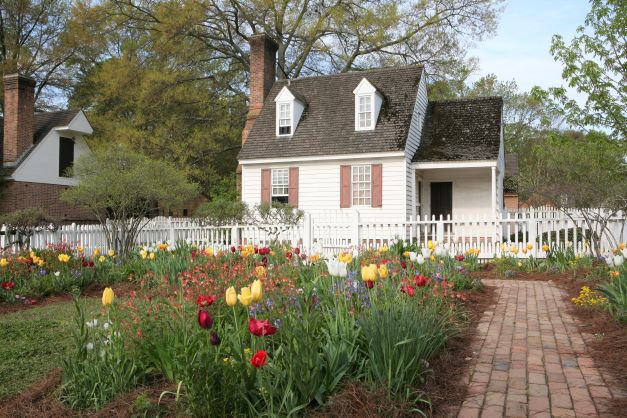 If you're a foodie, get a taste of the past at King's Arms Tavern, where everything, from the decor to the menu, faithfully reenacts an 18th-century public house.
Take advantage of the ideal spring weather, and tour the ruins of Presidents Park. This attraction features abandoned, 20-foot-tall busts of U.S. presidents from Presidents Park, making for striking (if a little ominous) vacation photos.
If you'd rather spend your spring break with a beer, kick back at the Virginia Beer Company's taproom and beer garden, and try a mix of flagship and experimental beers. For museum lovers, we also recommend the Muscarelle Museum of Art, which offers events, such as drawing courses and concerts, that bring art to life.
Whatever your itinerary, stay at The Historic Powhatan, a Hilton Vacation Club, close to historic sites.
Soak in the Sun in Sedona, Arizona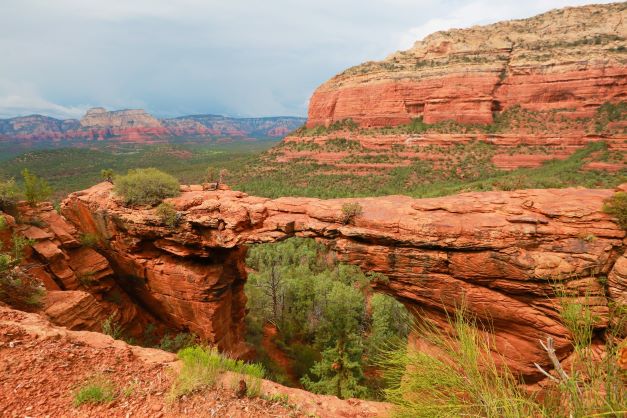 Travel to Sedona, Arizona, in the spring, when you can explore its distinctive red sandstone landscape before the summer heat hits. While tourists often visit Sedona's vortexes, there are other ways to make the most of spring break in the desert. Hike up Devil's Bridge – the largest natural sandstone arch in the area – for an Instagram-worthy experience, or kayak through the Verde Valley. When the day is done, put your feet up at Sedona Summit, a Hilton Vacation Club.
Treat yourself to Elote Cafe, an award-winning restaurant that combines the best of Mexican and American Southwest cuisine. Then, stay and play at The Ridge on Sedona, a Hilton Vacation Club, where you can putt with a picturesque view of the mountains. Feeling adventurous after hours? Take a UFO tour of Sedona, and see the night sky in a new light.
For more Sedona spring break ideas, check our list of Arizona activities based on your vacation style.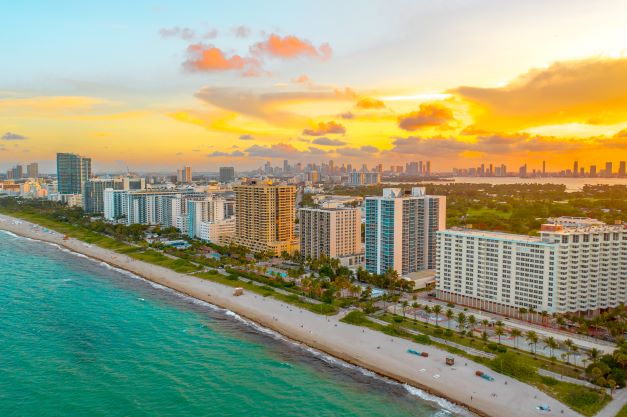 Discover Wildlife in Miami, Florida
As the weather warms, Miami's signature spice comes to life. But Miami is about so much more than just South Beach. If you'll be bringing the kids in tow, Miami is an ideal place to spot some exotic flora and fauna with the whole family. Plan a stay to McAlpin Ocean Plaza, a Hilton Grand Vacations Club to be in in proxmity to all this seaside city offers.
Observe an abundance of local reptiles and birds in their natural habitat via an airboat tour through the Everglades' wetlands. For an awe-inspiring experience, enlist a guide to head to the shore and witness mama sea turtles burying eggs or newborn hatchlings crawling to the sea.
At the Fairchild Tropical Botanic Garden, visitors can view more than 40 butterfly species from cocoon to wing-spread to flight. Meanwhile, the Frost Museum of Science's tri-level aquarium offers an up-close-and-personal sampling of sharks, stingrays and other aquatic life.
While in town, you can also visit Zoo Miami, where open-air habitats house thousands of free-roaming mammals, amphibians and birds. Finally, don't miss out on Monkey Jungle, just south of Miami in Homestead. The establishment is home to more than 300 primates.
Get Cultural in Oahu, Hawaii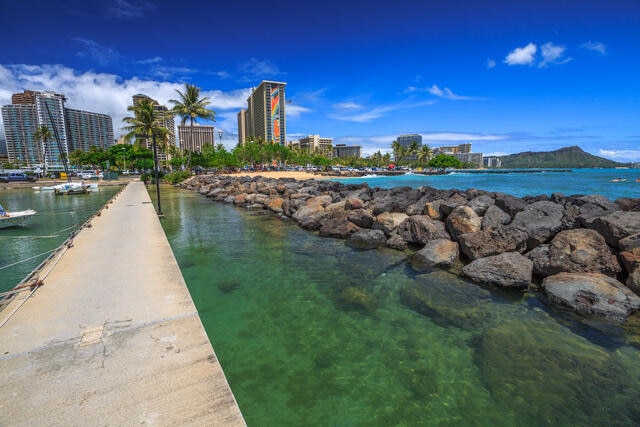 Revered for its magical landscapes and temperate year-round climes, Oahu also features a multicultural heritage worth a wander.
Kick things off at the Polynesian Cultural Center to learn about past and present local customs. Highlights include ancient warrior activities, a Hawaiian canoe cruise and an evening luau. To get a feel for Oahu's history, make a stop at the ornate Iolani Palace.
Art lovers will also enjoy the Honolulu Museum of Art, featuring more than 50,000 items depicting Hawaii's cultural evolution from antiquity to modern times. The Byodo-In Temple, a small-scale replica of its Japan-based namesake, offers a unique peek into the island's Japanese influences.
Once you've had your cultural fill, end the day with a Hawaiian-themed meal or tropical beverage at one of our five Oahu Hilton Grand Vacations Clubs.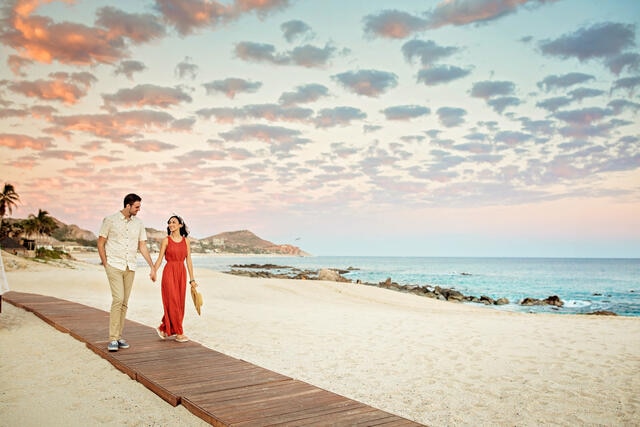 Hit the Beach in Los Cabos, Mexico
Thanks to its eternally warm waters, Los Cabos is a beachcomber's paradise. Whether you're all about extreme watersports, swimming in the shallows or simply lounging on the sand, this town offers something for every style of traveler.
If you like a buzzy atmosphere, Playa El Médano is the place to go for jet skiing, parasailing and volleyball. Switch gears at Playa del Amor, a more relaxed spot next to the iconic El Arco (Land's End) rock formations. Here, seek out the ideal place for snorkeling via panga boat. For those who prefer to spend their time at the beach underwater, the cerulean waters of Chileno Beach are home to various colorful sea creatures.
Other notable places to see include playas El Divorcio and Santa Maria for their white-sand beauty and Playa Cabo Real for its unspoiled artificial shores. La Pacifica Los Cabos, a Hilton Club, offers a breathtaking backdrop for all your beach-going adventures.
Find Family Fun in Myrtle Beach, South Carolina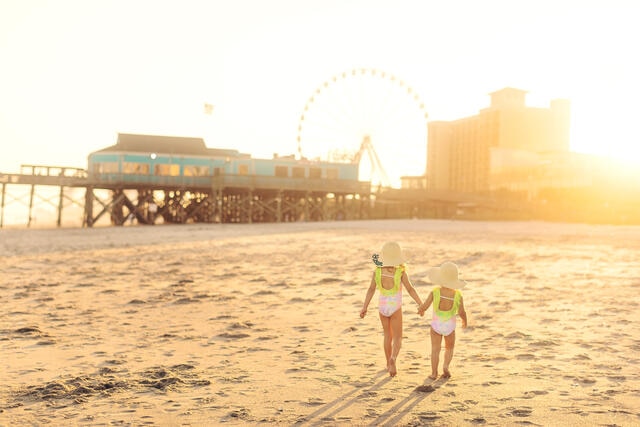 With dozens of group activities for your crew to enjoy, and three Hilton Grand Vacations Clubs from which to choose, Myrtle Beach offers something for the youngest and oldest travelers alike.
For example, you can spend the day at Broadway Grand Prix, where you can race go-carts, rock climb or play 18 holes of mini-golf. Other popular outdoor attractions include the aptly named Family Kingdom Amusement Park, zipline courses at Go Ape! and the 200-foot-tall SkyWheel®, an observation wheel that provides sweeping vistas of the surrounding scenery.
There's also the epic Hollywood Wax Museum — starring King Kong atop the building complex — WonderWorks' science-filled halls and a variety of oddball exhibits at the Ripley's Believe it or Not museum.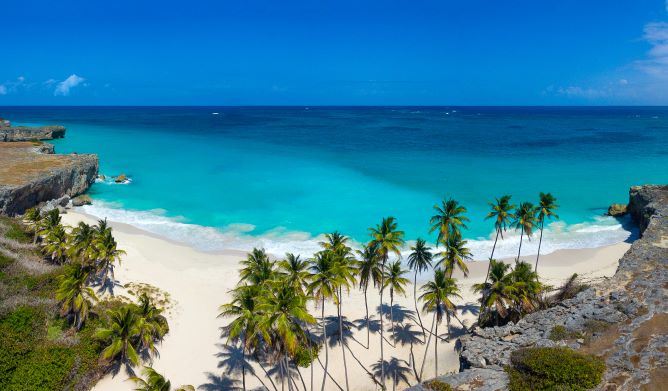 Experience Outdoor Adventures in Barbados
Spring's mild climate makes it a lovely time to visit Barbados. And what better way to enjoy the good weather than by participating in the island's many outdoor attractions? Meander sensory botanical gardens, explore caves with dramatic formations and make a few new friends along the way — the local monkeys have a reputation for being curious.
At the Barbados Wildlife Reserve, visitors can get up close and personal with pink flamingos, iguanas, parrots and primates. Continue your quest with a tram tour to the enchanting depths of Harrison's Cave, or spend time exploring Hunte's Gardens' colorful biodiversity with classical music setting the mood in the background. If you're looking to get lost amid the local flora, take a walk around the Andromeda Botanic Gardens, which span six acres. When the day is done, rest your head at The Crane, a Hilton Grand Vacations Club, for a private piece of paradise.
Seek Seaside Serenity in Carlsbad, California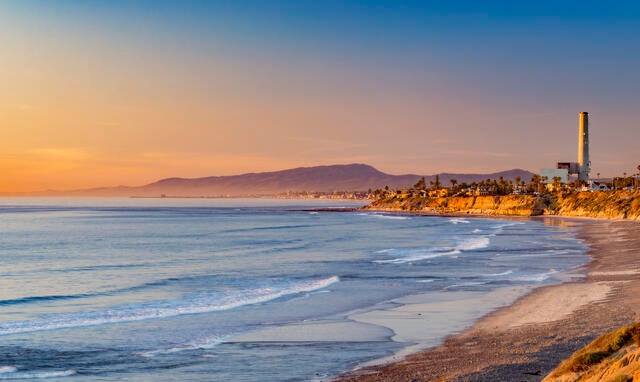 The tiny village of Carlsbad boasts seven miles of pristine coastline — so naturally, as soon as winter turns to spring, coastal activities reign supreme. Get started at the South Carlsbad State Beach, where residents and visitors alike flock to swim, surf, scuba dive and snorkel in the tepid waters.
See the entire shoreline on an electric bike tour led by Pedego Carlsbad. Seaside tours include easy-riding options, beach picnic rides and even musical tours complete with audio headsets.
For a different coastal perspective, visit the Batiquitos Lagoon, one of the few remaining tidal marshlands in the area. When night falls, keep warm on a cozy lounger or hammock by the fire pit at the MarBrisa, a Hilton Grand Vacations Club, where you can plan the next day's itinerary. Whale watching, anyone?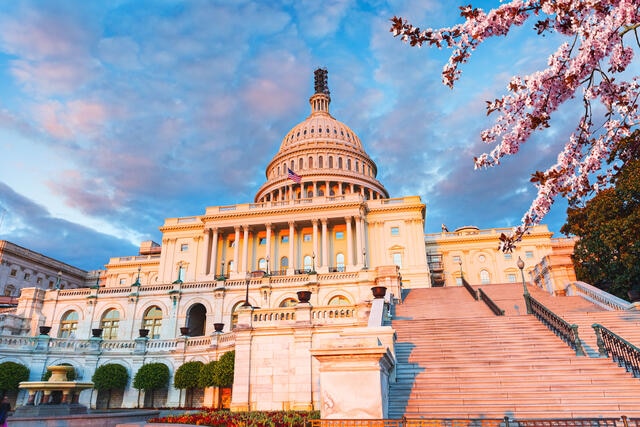 Stroll Storied Streets in Washington, D.C.
There's no better way to soak in the sights of the nation's capital than on foot. And with the famous cherry blossoms in full bloom, spring is one of the best times to stroll around this storied city.
Take in the fragrant flowers with a promenade around the Tidal Basin reservoir. Afterward, stop by the District Wharf for a bite to eat at the local fish market — one of the nation's oldest — or at one of the neighborhood's top-notch restaurants.
Nearby, the National Mall and Memorial Parks house many of Washington, D.C.'s most recognizable landmarks, such as the Lincoln Memorial, the Washington Monument and Arlington Cemetery — plus miles of lush lawns where you can stop for a picnic break.
Once you've crossed a guided tour of the White House off your bucket list, carry on to Georgetown for a glimpse at local living. From the brightly painted houses to the bucolic Waterfront Park, this classic neighborhood is a walker's dream. Stay at The District, a Hilton Club, to be in the heart of the action.
Peruse resorts and destinations — your springtime escape beckons. Wherever you choose to spend the season, Hilton Grand Vacations offers the perfect home away from home.