Story originally appeared on Westgate Resorts.
The Ultimate Checklist for a Unique Las Vegas Wedding
At Westgate, we believe your wedding day should be a day to remember. A wedding in the vibrant city of Las Vegas is bound to be a memorable one—stunning chapels, world-class venues, sparkling neon lights and so much to do along the colorful streets. Sin city is blessed with endless options for a unique wedding, so having a checklist can help you plan your special day without feeling overwhelmed.
To help get you inspired, we spoke to Blue Nile, the world's leading online retailer of diamond engagement and wedding rings, to share some tips for planning the ultimate Las Vegas wedding.
What makes Las Vegas the ultimate city to get hitched?
Talk about variety!
Las Vegas has it all when it comes to weddings. Whether you and your loved one are searching for a traditional ceremony and reception, a small intimate wedding, or a massive, make all your friends and family jealous wedding weekend extravaganza, Las Vegas has you covered.
You don't have to break the bank
Weddings can be costly, but this doesn't have to stop you from having a memorable, unique day. Luckily, in Vegas, you don't need to sacrifice luxury to stay well within your budgetary limits. The average wedding in Sin City has been reported to cost far below the national average. With a Las Vegas wedding, you'll be able to truly enjoy your special day and not worry about expenses.
It's a Vacation!
Not only is Las Vegas the Ultimate Wedding Destination, but it is also the Ultimate Vacation Destination. Your guests will be able to enjoy everything the vibrant city has to offer when they come to visit for the wedding. You can also easily combine your wedding and honeymoon in Las Vegas, which adds ease and saves cash.
Our fool-proof checklist for the ultimate Las Vegas wedding
Choose a venue that excites you
Las Vegas is a great city to get married with countless wedding venues for you to choose from. There is truly a venue for every unique couple, different styles, and budget. The Westgate Las Vegas Resort & Casino is one of these amazing venues. Located adjacent to the Las Vegas Convention Center and just one block from the world-famous Las Vegas Strip, the Westgate offers legendary entertainment, several fine dining options and some of the most spacious rooms in Las Vegas.
Curate a delicious menu
The wedding menu is not to be forgotten—it can be one of the most memorable parts of your special day! Make sure you choose a venue that has plenty of options and caters to all dietary requirements. For example, there are several restaurant options at Westgate to suit all tastes, like Edge Steakhouse, Benihana, Fresco Italiano, and Silk Road Asian Bistro.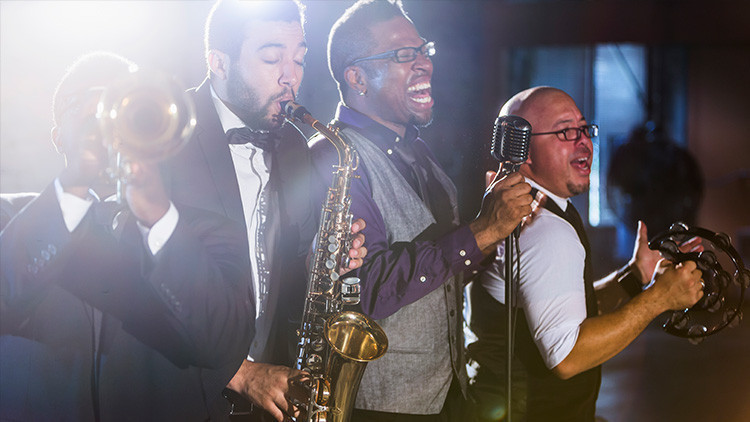 Decide on your entertainment
What's a Vegas wedding without award-winning entertainment to match? Las Vegas is known for its wide variety of live entertainment options. All you have to do is pick what best suits your tastes. Whether it's an Elvis Presley impersonator, a live jazz band or an ABBA tribute band, there is something for everyone.
Find your dream accommodation
Give you and your wedding guests an unforgettable experience by organizing accommodation that you love. With so many options to choose from, you can find the ideal venue that fits your style and budget. Westgate has several accommodation options, from studio villas to luxurious suites.
Celebrate your wedding in style
No matter the size, budget, or requests, all bets are off when it comes to Las Vegas Weddings. Las Vegas is a vibrant city that will promise the happy couple a unique and memorable wedding day and choosing to celebrate at Westgate Las Vegas can truly be anything you want, with something special awaiting every couple.