Sun, sea, sand and snow — Hawaii, the Big Island, has it all. From the snow-capped peak of Mauna Kea to the simmering lava lake of Kilauea volcano to lush waterfalls and black-sand beaches, the Island of Hawaii offers something for every visitor.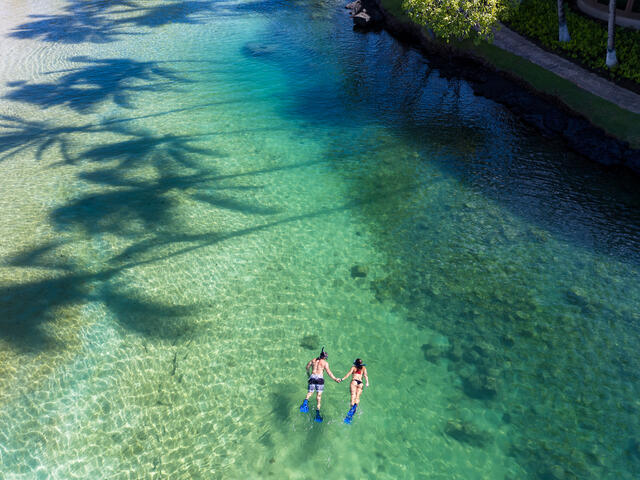 Make the most of your vacation with this three-day itinerary filled with the top things to do in Hawaii, the Big Island.
Day One: Epic Adventuring
All Day: Adventure awaits at the 333,000-acre Hawai'i Volcanoes National Park. With 150 miles of hiking trails around two active volcanoes, the park offers a once-in-a-lifetime journey through lava fields, tubes and craters. It's easy to see why Hawai'i Volcanoes National Park tops every list of things to see in Hawaii, the Big Island.
If you stay past sunset, you can even see the red glow of molten rock inside Kilauea's erupting lava lake, but check the park's website for up-to-date viewing locations and alerts.
For insights from a National Park certified guide, book a tour with Hawaii Forest & Trail. If you go it alone, make a road trip out of the experience with stops along the way. From Waikoloa, plan for a two-hour drive through the lush rainforests of Hilo to the East or a 2.5-hour drive to the South through Kailua-Kona, home to world-famous coffee.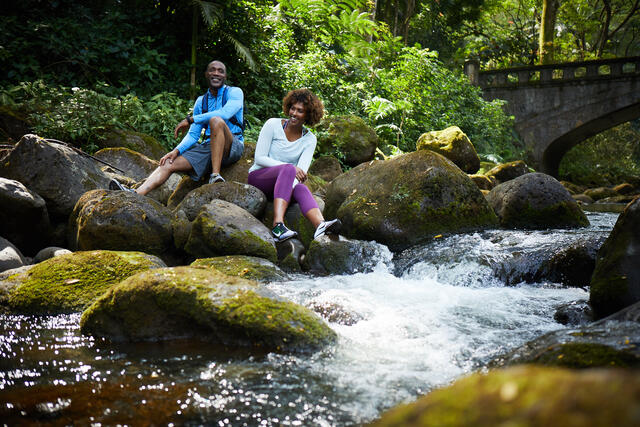 Stay: Hilton Grand Vacations Club properties, Kohala Suites and The Bay Club, both provide easy driving access to the entire island. Nestled inside Waikoloa Beach Resort, the 1- and 2-Bedroom Suites feature private lanais, full kitchens and a host of amenities like pools, golf courses and more to discover.
Day Two: Rest and Relaxation
Morning: After yesterday's adventures, it's time to relax. Soak up some rays at Hilton Waikoloa Village®'s 20,000-square-foot pool, complete with water slides and an ocean-fed snorkeling lagoon with its own white-sand beach.
Just be sure to only pack, buy and use reef-safe sunscreen — the only kind legal in the state — to protect Hawaii's beautiful coral reefs and ecosystem. Take the Island of Hawaii's "Pono Pledge," which asks visitors to be safe, responsible and mindful while exploring the island.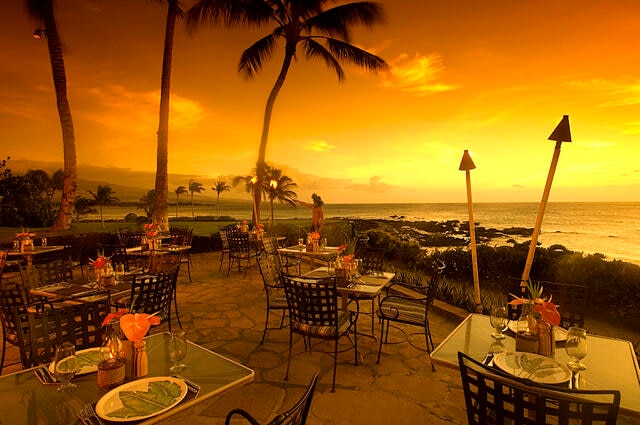 Afternoon: Book a massage, body treatment or both at the Kohala Spa at Hilton Waikoloa Village for an afternoon of total relaxation.
Evening: Dine on the three-course Chef's Menu sourced from local farms, fisheries and ranches at Kamuela Provision Company, Hilton Waikoloa Village's signature dining experience. The restaurant's oceanfront lanai also serves up unobstructed panoramic views of Hawaii's iconic sunsets.
Stay: Ocean Tower, a Hilton Grand Vacations Club, lines Waiulua Bay at the 62-acre Hilton Waikoloa Village on the sunny Kohala Coast. You'll find Studios as well as 1- to 3-Bedroom Suites with all the amenities: pools, beaches, dining, shopping, golf and cultural activities surrounded by ocean views and dazzling landscapes.
Day Three: Take to the Skies and Seas
Morning: Take to the skies and seas for more fun things to do in Hawaii, the Big Island. Rappel more than 250 feet down two waterfalls and a cave, or "Zip & Dip" through nine ziplines over 14 waterfalls, then swim or kayak with the Umauma Experience. Choose from half- or full-day excursions in the tropical rainforests of the Hamakua Coast. Many of these trips include lunch.
Or, see the island from above aboard Blue Hawaiian Helicopter, with up-close views of the bubbling lava of Kilauea volcano, towering sea cliffs, cascading waterfalls, black-sand beaches and more.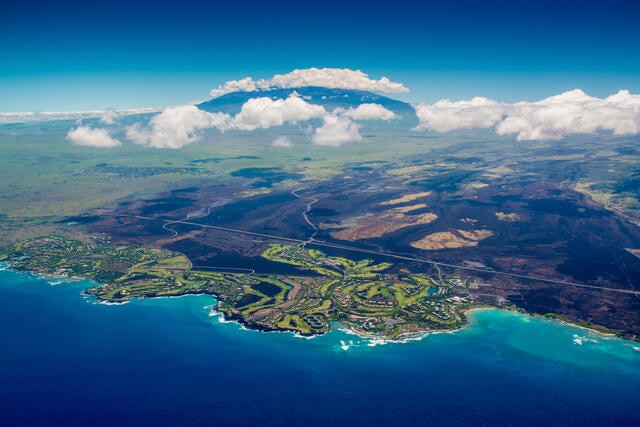 If you'd rather hit the water, swim with dolphins with Hawaii Nautical Ocean Activities, snorkel with manta rays with Sea Paradise or opt for a sunrise or sunset sail with Iruka/Hawaii Experiences.
Afternoon: Take some time to engage with Malama Hawaii, a state-wide initiative that encourages visitors to "give back" and help preserve the natural beauty and unique culture of Hawaii. Guests can volunteer on the island to help reforest land, restore fishponds, preserve ocean reefs, create quilts for kupuna (elders) and more, all while experiencing some of the Big Island's most unique locations.
Evening: Soak in the sunset and then the stars at the 13,796-foot summit of Mauna Kea, Hawaii's biggest peak. It's the tallest mountain in the world when measured from its base at the ocean floor. After a picnic dinner, Hawaii Forest & Trail will drive you to the summit for sunset, followed by telescopic stargazing at 9,000 feet. It's an idyllic end to a perfect 72 hours.
Stay:: Kings' Land, a Hilton Grand Vacations Club, sits in the shadow of Mauna Kea and offers two championship golf courses, a 30,000- square-foot putting green, waterfall pool, restaurant, pool bar and fitness center. The 1- to 3-Bedroom Suites with private lanais and full kitchens are big enough for the whole family. At nearby Hilton Waikoloa Village, guests enjoy special access to the 62-acre oceanfront resort with a white-sand beach, water sports, dining, shopping and more.