Story originally appeared on Hilton .
There's never been a better time to visit the vast plains, rising red-rock columns and purple mountain majesties that make up America's national parks, forests and monuments. The American West holds a variety of stunning landscapes, leaving many visitors awestruck.
Before you venture into one of these vast swaths of natural splendor, there are some important things to know before you go. Preparation is key when visiting these national treasures, as, once you arrive, you may find yourself many miles from the nearest convenience store or gas station.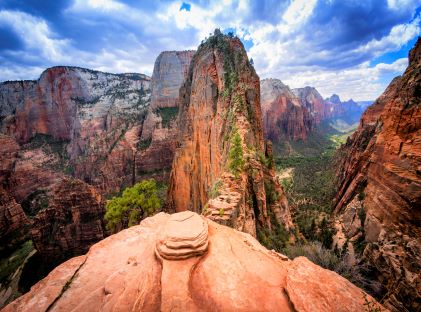 Here, find seven essential tips for planning your trip like a pro. Learn to expertly navigate the country's most beautiful protected lands, including Zion, Yosemite and Yellowstone National Park.
1. Visit during "shoulder seasons" or off-peak hours to avoid crowds.
It's not uncommon for the line of cars at a national park's gate to stretch for miles during high seasons, including spring break, summer vacation and the winter holidays. Avoid wasting time in line and visit the parks, monuments and forests during off-peak weeks, also known as shoulder season.
For example, 70 percent of visitors come to Zion National Park in southern Utah (a perfect spot between Las Vegas and Sunrise Lodge, a Hilton Grand Vacations Club, in Park City, Utah) between April and September. Consider a visit in October. You'll be dodging fewer selfie sticks at the park's majestic lookouts and enjoying cooler temperatures.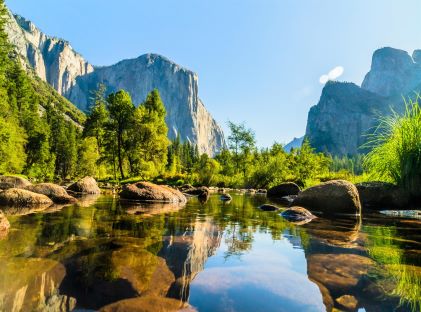 If you plan a visit for prime time, research the most popular times of day for entrance. You may be able to skirt the bulk of the crowds if you're willing to wake up with the sunrise or wait for sunset. With a little creativity, you can enjoy the outdoors by starlight.
2. Plan your visit with the ParkPassport mobile app before you arrive.
The National Park Trust developed the ParkPassport app to help visitors discover new activities within the national park system. The app connects to national, state, and local parks and marine-based monuments and sanctuaries. You can collect badges by visiting 61 national parks and uploading photos to share with other users. The app also contains more than 600 virtual resources to fill your visit with unforgettable experiences and activities.
Download maps and park information to access without Wi-Fi or cell service. This way, you can find Half-Dome at Yosemite National Park and earn your badge, even while you're offline.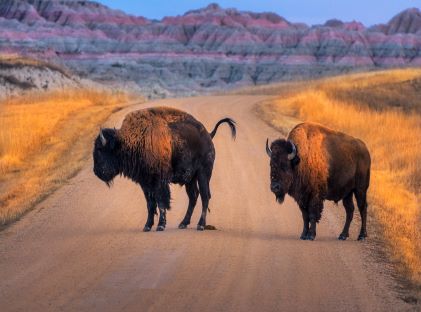 3. Purchase an America the Beautiful Pass to enjoy multiple parks on the same trip.
Several Hilton Grand Vacations resorts, including Valdoro Mountain, Lodge, a Hilton Grand Vacations Club, are located centrally to several national parks, forests and monuments. That means you can visit a different gorgeous landmark every day of your trip.
Purchasing an America the Beautiful Pass will be your best bet to save on entrance fees. The annual pass is just $80, so it pays for itself in three visits and covers everyone in one car at more than 2,000 recreation sites across the U.S. To maximize the pass, try a road trip to hit multiple national parks. If you start, for example, from Chicago, Illinois, you could head west and see Badlands National Park, Mt. Rushmore National Memorial, Devils Tower National Monument and Yellowstone National Park.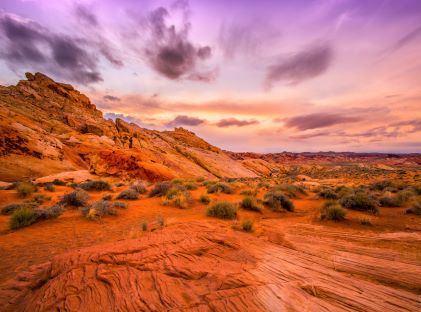 4. Plan where you'll park in advance.
Once you park your car at the more crowded national parks and monuments — including Joshua Tree National Park near Palm Springs and Red Rock Canyon National Conservation Area near Las Vegas — you won't want to move it. That means picking a spot in the right parking lot is crucial for making the most of your time.
Pick a parking lot close to the points of interest you're most looking forward to visiting. Some parks have convenient shuttle services between landmarks, so take advantage of those. Whether you're traveling during peak or shoulder season, check bus schedules beforehand to help plan your itinerary.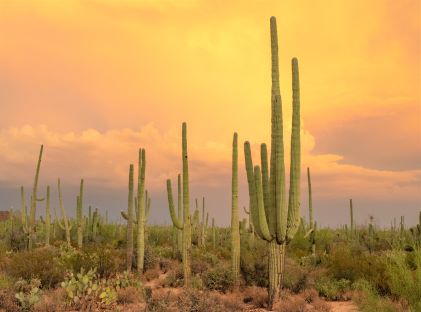 5. Consider a guided tour instead of going it alone.
National parks make education a priority with many placards, trail markers and museums along the way, but hiring a tour guide can make your visit much more engaging. Guides generally live in the park, forest or monument and know all the ins and outs, along with fun stories and tall tales.
The ranger tours at Saguaro National Park, less than a 2-hour drive from Scottsdale, Arizona, are excellent. Tour companies usually post up outside the park entrance, so research which one you're interested in ahead of time and book in advance for the best availability. Tour guides may also be able to provide gear, like bikes or camping equipment.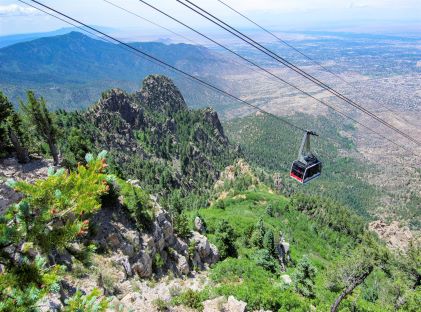 6. Have a mission in mind.
The country's national parks, forests and monuments are vast and sprawling, comprising millions of acres and many landmarks and historical markers. Pick a few must-do or must-see spots once you've decided where to visit.
It's easy to get overwhelmed by the sheer number of vistas, hiking trails, natural wonders and other items to check off your list. After all, it's impossible to see everything in one trip. Choose two or three sites, depending on how long you have to stay, and stick to those. For example, at Cibola National Forest near Santa Fe, you could visit the Sandia Peak Tramway and the National Museum of Nuclear Science & History for a full day of exploring. Then use your Hilton Honors™ Points to stay at Hilton Santa Fe Buffalo Thunder to relax sore muscles in the pool or get a deep-tissue massage at the spa.
7. Stay with Hilton Grand Vacations.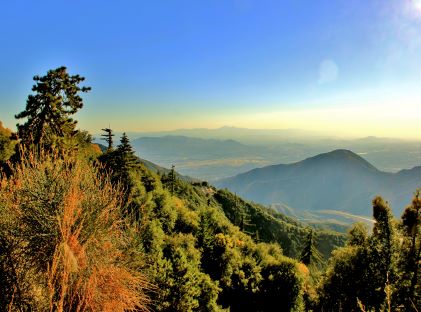 After full days of adventuring, you'll want to return to a comfortable, spacious home base with amenities that will restore your vigor for the fun that follows. Luckily, our resorts are located within a quick drive to many amazing national parks, forests and monuments, making your trip there and back smooth and efficient.
For example, Hilton Grand Vacations Club Palm Desert in Palm Desert, California, is less than an hour from Joshua Tree National Park and the San Bernardino National Forest. Elara, a Hilton Grand Vacations Club, in Las Vegas, sits between Lake Mead National Recreation Area and the Red Rock Canyon National Conservation Area.