Conveniently located 150 miles south of Washington, D.C., and halfway between Richmond and Virginia Beach, this former capital city is an ideal family vacation destination.
The three points of Virginia's storied "Historic-Triangle" are Jamestown, home of the first permanent English colony (1607); Yorktown, where the Union defeated the Confederacy in the American Revolution's final battle (1781); and Williamsburg, the 18th-century capital of America's most populous colony. Today, 322 years later, there are still plenty of things to see and do in and around Williamsburg.
Google "things to see in Williamsburg," and you'll undoubtedly come across Colonial Williamsburg, the heartbeat of the area.
As the largest living history museum in the world, it offers a unique opportunity to stroll the same streets where our nation's builders lived hundreds of years ago, and it's worthy of a visit.
But beyond the clip-clop of horse drawn carriages, there's so much more. Here are six fun things to do with kids in Williamsburg for your next great family vacation.
Swim at Yorktown Beach
Yorktown's long, narrow beach on broad York River is always busy but never packed. The water is calm and safe for small kids to wade in, and there are enticing rock structures to scale and explore.
It's easy to make this activity into a day-long affair. Beach facilities include outdoor showers and changing rooms. There are also a handful of casual dining options nearby for sitting down to eat, or you can grab sandwiches, salads or baked goods at Carrot Tree Kitchens for a picnic in the sand.
Visit an Archeological Site
Historians and archeologists have learned more about the original Jamestown settlement in the last decade and a half than they've gleaned in the previous several hundred years.
The site of the original walled village is under ongoing excavation in partnership with the National Park Service and Preservation Virginia. It's worth taking a tour — either from a park ranger or a Passionist Volunteer (PV) — who can explain the work happening, what they've found and recent revelations about early settlers.
(As it turns out, earlier historians got quite a bit wrong — so what you remember from elementary school may be outdated.) The Junior Ranger program offers a special way for kids to experience this historical site.
The Ed Shed is another fun thing for the kids to explore. They can dig in and examine fossils, sort through debris to find remnants of Jamestown and make 3D-printed copies of artifacts found on-site.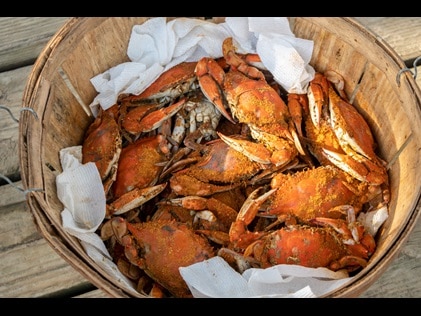 Satisfy Your Appetite with Southern Cuisine and Seafood
There are plenty of incredible dining opportunities in and around historic Williamsburg. The Old Chickahominy Houseon Jamestown Road, for instance, is half antique shop-half restaurant.
It's the place to stop in for old-school Southern staples like Brunswick stew or chicken and dumplings. The establishment also offers a rotating roster of homemade pies — you'll want to bring enough people along to order one of each flavor.
If your family is a fan of fresh, delectable seafood, reserve a table at Berret's Seafood Restaurant. Consider ordering the she-crab soup — although pretty much everything on the menu receives rave reviews. For seafood-lovers visiting Yorktown, the Yorktown Pub may not look like much from the outside, but you can get a taste of the region through local seafood raw, steamed or fried at reasonable prices.
For a fun weekend activity, bustling Merchants Square sits between Colonial Williamsburg and the College of William & Mary. On Saturday mornings, a farmers market features vendors selling local, seasonal produce, baked goods such as biscuits and pies, fresh coffee and specialties like boiled peanuts, making great souvenirs.
Go On a Ghost Tour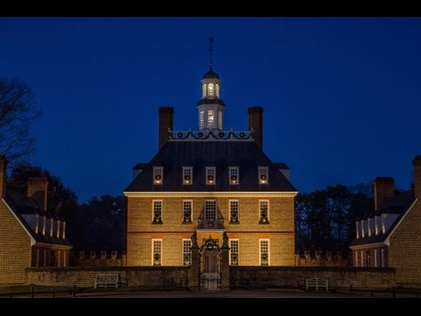 Given the city's rich history, Williamsburg offers a fair share of ghost tours that bring Williamsburg's old homes and taverns to life. In general, tours starting before 9:00 p.m. are suitable for families. Most tours include equal measures of hoke and history laced into the ghost stories, so expect a dose of educational material with your eerie excursion.
If you have small children, Colonial Williamsburg offers a 45-minute Ghost Walk Junior, which is great for kids as young as four. However, it's safe to anticipate that tours beginning at 10:00 p.m. or later will cater to thrill-seeking older kids and adults.
Visit Yorktown's State-of-the-Art Museum
Visit the America Revolution Museum at Yorktown for a modern take on some of history's most influential moments. You can immerse yourself in the decisive battle of Yorktown as you sit in a semi-circled movie theater but beware. The experience is exciting and well-executed but might be too loud for kids ages five and younger.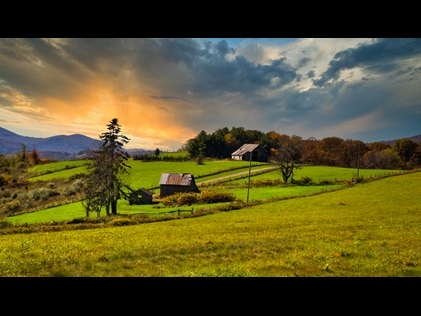 A host of traditional, digital and interactive exhibits walk you through the Revolutionary war, highlighting experiences of real loyalists and patriots. Additionally, an outdoor living history exhibit explores a Colonial army camp and a traditional Virginia farm.
It might seem redundant to Colonial Williamsburg, but Yorktown's unique interpretation of country life provides an interesting counterpoint to Colonial Williamsburg's representation of town life.
Go to a Water Park
If you visit in the summertime, plan to cool off at Water Country USA. The park offers waterslides and play areas for all ages and stages, from timid tots to unstoppable teens. There's also a long lazy river and a large wave pool for those looking for a more relaxed adventure.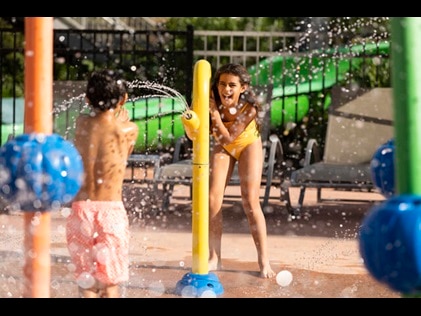 Arrive early when the park opens to grab a locker with a prime location. Then, claim a few chairs by the wave pool, which is a perfect spot for meeting up, eating lunch and enjoying downtime during the day. Of course, if the weather fails to cooperate, you can always splash indoors at the Great Wolf Lodge in town.
Stay: The Historic Powhatan Resort offers a piece of Colonial history to call your own for your Williamsburg vacation. Nestled among 256-acres of Virginia woodland and anchored by the fully restored 18th-century manor house, it's an ideal place to rest your head.
Choose a spacious 1- to 4-Bedroom condo-like Suite, complete with a classic Colonial-style design and a long list of resort-style amenities.