Story originally appeared on Hilton Grand Vacations.
Broadway is one of the top tourist attractions in New York City, but it can also be one of the city's least accessible. It's easy to wait in line to go to the top of the Empire State Building or show up and buy a ticket to museums like the Met or MoMA. But plays and musicals are now more popular (and more expensive) than ever, so seeing New York theater — on Broadway or otherwise — can be tricky.
Snag affordable tickets with a little planning and leave the TKTS booth behind. Here are some tips and tricks to help you find cheap tickets and see a show in New York City. You might not score last-minute tickets to the hottest Broadway show in town, but you might see the next "Hamilton" before it blows up.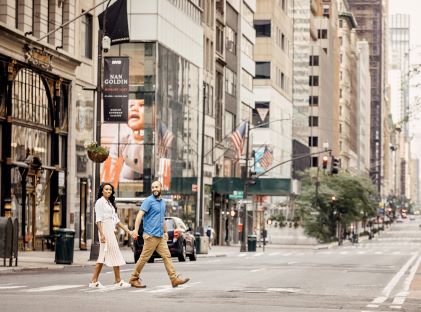 TodayTix
TodayTix lets users order tickets at the click of a button. With this app and website, you can book tickets the day of or weeks in advance. Choose your preferred section (orchestra, mezzanine, etc.), and leave the rest up to the app. You can also access daily Broadway ticket lotteries, allowing you to enter drawings with a simple swipe. You can use the app to set alerts for new online lotteries and rush tickets, so you won't have to show up to each box office in person.
Alyson Ahrns, head of public relations at TodayTix, explains that theatergoers can use the app to see a production come to life. "A great way to say you've seen the next big hit is to see it during the development process in an off-Broadway theater," she says. "TodayTix offers tickets for many shows at these stages, which is the most access a public audience can get."
"You'll know when you're sitting in the theater that you're seeing something special," she added. "There's a certain energy that radiates through the audience when you collectively know a show is a hit.
Seat Fillers
Several seat-filler services help theaters fill their remaining seats. While seat fillers won't get you into a sold-out show, they could help you discover new, smaller shows that you may not hear about otherwise.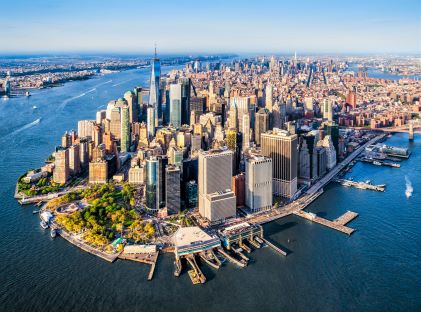 These services rely on flexibility and open-mindedness. So if you have your heart set on a specific show during your New York City vacation, this may not be your best option. Annual membership fees for TheaterExtras or Play-by-Play can seem steep (starting at $99 per person per year). However, a single ticket for a Broadway play will most likely cost more than that. Your membership will quickly pay for itself if you catch multiple shows or take several trips to the Big Apple every year. Remember to check the listings early every day, and sign up immediately for anything that looks interesting — other members will be looking, too.
Theatre Development Fund
If you've bought tickets at a TKTS booth, you've already supported the Theatre Development Fund (TDF), a nonprofit dedicated to bringing theater to new audiences. Started in 1968 as a way to promote New York theater, TKTS booths are one of the most reliable and well-known ways to see shows.
But TDF has a lesser-known annual membership that offers steep discounts ($11-57 per ticket) on shows. Memberships aren't open to everybody, but one can be yours if you fit into one of many broad subsets, including students, teachers, government workers, arts professionals, nonprofit employees, members of the military and self-employed workers. See if you or a family member qualifies for access to affordable tickets for your next trip.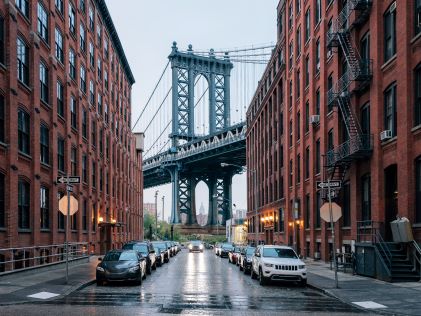 Smaller Theaters
If you don't want to spend a fortune on Broadway, one tried-and-true method is to catch the hits before they become hits. "Hamilton" premiered at the Public Theater. "The Band's Visit," which swept the 2018 Tony awards, started at the Atlantic Theater Company. And 2019's biggest hit, "Hadestown," began downtown at the New York Theatre Workshop (NYTW). These theaters may not rake in the same kind of publicity as Broadway does, but they're the first stop for savvy showgoers.
"I think the off-Broadway experience is unique," says Jeremy Blocker, NYTW's managing director. "What you have are the best artists in the theater working in an intimate setting and delivering a variety of work that you just don't see anywhere else."
He also pointed out that a theater's small size can be an advantage. "I think that only having to fill 199 seats gives us the flexibility to take chances on things that might only connect with a niche audience," he says. "New York Theatre Workshop has been a home for work that shouldn't, on paper, reach millions of people, but that moves audiences across the country and around the world."
No matter how you spend your New York vacation, get away with Hilton Grand Vacations. Take your pick of five timeshare properties in Manhattan to stay close to Broadway and NYC's other attractions.
Read "Finding a New Home-Away-From-Home in New York City With Vacation Ownership" to see why one Owner loves to travel with Hilton Grand Vacations.