Story originally appeared on www.hiltongrandvacations.com.
Now that summer is over, make the most of the cooler days, colorful fall foliage and fewer fellow travelers and plan your fall break escape. Whether you're a fan of classic fall activities, a foodie looking to level up your autumn or you're an outdoorsy adventurer, you can tailor your seasonal getaway to how you like to travel. Whatever experience appeals to you most, just because the temperature is dropping doesn't mean vacations have to stop.
Here are some ideas for your fall bucket list, based on your vacation style.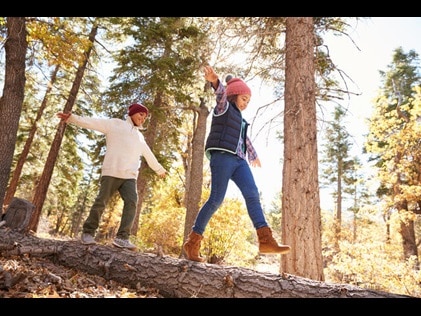 Classic Fall Fan
Classic fall activities are timeless for a reason. Whether your idea of autumn includes relaxing in cozy sweaters and admiring autumn leaves or you're looking for activities for the whole family, enjoy traditional fall activities like hayrides, corn mazes and fall leaf peeping. Fall is also the perfect time for family photos, and foliage provides a beautiful backdrop for a new family portrait.
For more family fun, old-school drive-in movie theaters are making a resurgence, and many offer spooky movies for the Halloween season. Pack popcorn and plenty of blankets and enjoy a movie from the comfort of your car.
If you're feeling hungry, take full advantage of fall flavors. Local farms, such as Harbes Family Farm in Long Island, New York, offer apple and pumpkin picking, so you can sample the flavors of fall a short trip away from New York City. It's easy to turn any outing into a science lesson and teach kids about plants and where their food comes from.
You can even try specialty farm treats, like local honey, jam and desserts. Try making homemade apple cider and roasted pumpkin seeds, recipes with minimal preparation but maximum flavor. It's easy to create tasty traditions that will generate memories to last a lifetime.
Foodie Vacationer
Looking to elevate your autumn palate past pumpkin spice lattes? Whether you prefer to sightsee through your taste buds or you're just looking for something new, fall has you covered. It's the perfect time to explore local farmer's markets and coffee shops for seasonal offerings.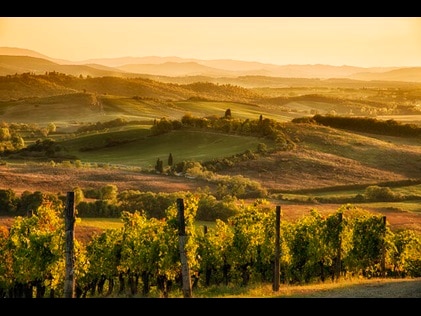 If you're looking to level up your gastro game, take a foraging course online or join a local forage tour. Impress your friends by learning how to identify, ethically harvest, and cook with mushrooms, wild herbs and other edibles.
If your frequent wineries, breweries and cider houses, fall is a wonderful time to take advantage of cooler temperatures and fall break getaways. Sonoma County, California, has a myriad of wineries with sweeping views of fall foliage. Known as Napa's little brother, Sonoma balances laid-back vibes, rustic charm, and one of the United States' most famous wine regions, just a drive away from San Francisco.
With fewer visitors than in the summer season, you can enjoy Sonoma's beauty without worrying about busy crowds. So, you can sample seasonal wine and food pairings while overlooking an autumnal vista at your own pace.
Outdoors Trekker
If you want to maximize your time outside and hit your exercise goals, fall is the time to try out new outdoor activities. So, avoid the summer heat and enjoy the fall foliage before winter's snowfalls. Hiking, biking, picnicking and camping allow you to enjoy the outdoors.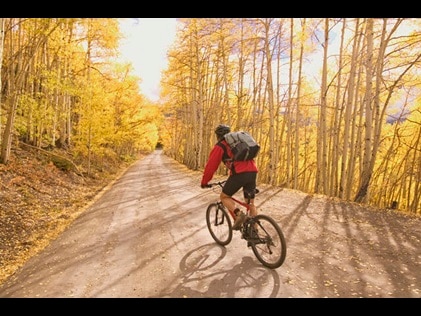 Plan your hikes to hit peak leaf-peeping season, which vary by region. The US is home to incredible fall foliage hikes, from Appalachia to the Rocky Mountains.
If you're feeling more adventurous, Breckenridge, Colorado, offers plenty of other outdoor activities throughout the fall, such as fishing and horseback riding. If you're looking for a unique outdoor experience, there are several natural hot springs a day's trip away.
With Breckenridge's minimal light pollution, it's even possible to stargaze from Sapphire Point in the White River National Forest (which is the only way to improve upon a bonfire with s'mores).
Whatever your dream fall escape, Hilton Grand Vacations is here for all types of vacationers. With resorts in New York, Northern California, the Rocky Mountains, and more, Hilton Grand Vacations offers fall-flavored getaways —whether you're looking to add a spin to your fall traditions or curate a unique autumnal getaway.