Story originally appeared on Westgate Resorts.
Your Best Family Dude Ranch Vacation Awaits!
"There are no words that can tell the hidden spirit of the wilderness, that can reveal its mystery, its melancholy and its charm." – Theodore Roosevelt
If your idea of a dude ranch vacation harks back to an image of crusty trail boss Curly berating the trio of tenderfoot cowpokes during a Montana cattle drive in the 1991 comedy City Slickers, then you're in for a big surprise! Today's dude ranches (aka "guest ranches" or "resort ranches") offer a total immersive experience that extends far beyond the trail and encompasses onsite ranch activities geared to a variety of interests in a laid-back setting surrounded by scenic wilderness, while offering guests the opportunity to forge their own unique itinerary and experiences. According to U.S. News & World Report, "The best [dude] ranches provide a relaxing environment to unwind between heart-pumping activities."
The Origins Of Dude Ranch Vacations
Dude ranches first became popular in the late 1800s as "city slickers" or "dudes" flocked to ranches for a chance to experience the "Old West" before it faded away forever. Today, there are three basic types of dude ranches in the United States: working dude ranches (where you are put to work as a "ranch hand"), guest dude ranches (which offer rustic accommodations and horseback riding as the main activity) and resort dude ranches (which offer a diverse range of accommodation choices and a multitude of onsite amenities for all ages).
Although most dude ranches are located out West in states like Colorado, Wyoming, Montana and the Dakotas, few people realize that many ranches also can be found all over the East Coast as well – from the "Green Mountain State" of Vermont in New England all the way down to the Florida outback – where your family can enjoy beautiful weather year round at authentic dude ranches like Westgate River Ranch Resort & Rodeo, the largest dude ranch east of the Mississippi River (believe it or not, Florida actually served as the original birthplace of the American cowboy!).
Finally, a dude ranch getaway is the perfect opportunity to ditch the smartphone (as well as the iPad and Netflix!) and truly reconnect with the entire family as you experience the great outdoors. So, grab your cowboy hat, throw on your boots and get ready to create lasting memories at a Western-style dude ranch adventure! How do you find the perfect dude ranch for you and your family? Here are 10 things to make this your best family dude ranch vacation: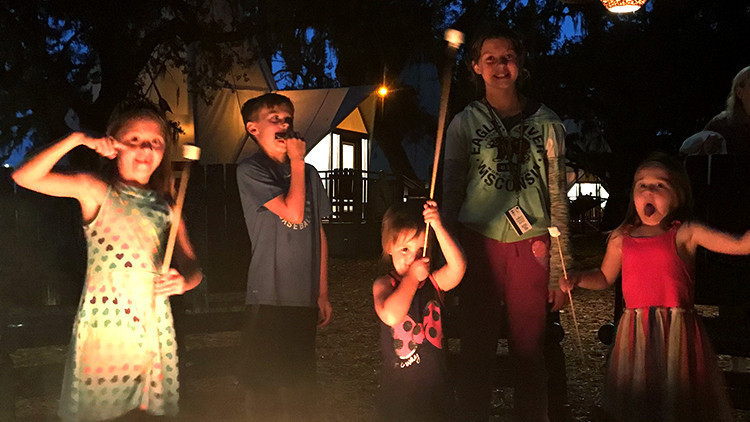 1 | Enjoy Glamping in the Great Outdoors | When seeking a quality dude ranch, always ask about the availability of a variety of cowboy-themed accommodation choices to suit your family's needs and make sure they also offer glamping opportunities, so you have the option of enjoying a one-of-a-kind outdoor adventure under the stars without roughing it. Also known as glamorous camping, luxury camping, comfy camping, posh camping and boutique camping, Glamping is one of the hottest trends at dude ranches and encompasses a variety of accommodation experiences, including (but not limited to):
luxury safari-style tents
Bottom line, if you're on the hunt for a luxury teepee hotel or maybe you're just looking into doing some teepee camping near Orlando, Westgate River Ranch Resort & Rodeo is your teepee resort camping destination!
2 | Experience a Championship Saturday Night Rodeo | Nothing complements a fun-filled day of horseback riding along the scenic wooded trails at an authentic dude ranch like the thrill of an onsite Saturday night championship rodeo with talented rodeo athletes competing in bull riding, trick riding and barrel racing! Some dude ranch rodeos such as the immensely popular Saturday night rodeo at the 1,200-seat rodeo arena at Westgate River Ranch Resort & Rodeo, which lies in Central Florida just one hour south of Orlando, offer additional rodeo activities for all ages such as a hilarious "calf scramble" for the kids, a patriotic tribute to U.S. armed forces and a lively post-rodeo dance party in front of the River Ranch Saloon. Attending an authentic dude ranch rodeo offers a true cowboy experience that you and your family won't soon forget!
3 | Interact with Ranch Animals at the Petting Zoo | What is a dude ranch experience without taking the kids to a petting zoo or petting farm? These fun-filled onsite dude ranch attractions allow children of all ages to interact with a variety of domestic and exotic animals such as horses and ponies, cows, goats, sheep, deer, rabbits, mules, turkeys, llamas, emus, peacocks and even pot-bellied pigs. Dude ranch petting zoos also offer the perfect photo opportunities! A few select dude ranch petting zoos such as Westgate River Ranch Resort & Rodeo even offer pony rides for the little ones.
4 | Take a Thrilling Airboat Ride and View Native Wildlife | One of the unique activities that can be enjoyed if you choose an authentic Florida dude ranch for your next family vacation getaway is experiencing a thrilling guided airboat ride with opportunities to view native wildlife such as alligators (and baby gators too!), turtles, bald eagles (believe it or not, Florida has the largest bald eagle population in the lower 48 states), hawks, osprey, herons, snowy and great egrets, and other rare birds.
If you've ever tuned into the History channel for the reality series Swamp People you know that airboats (aka "fanboats" or "puddle skimmers") glide effortlessly over the water at high speeds propelled by a large fan on the back of the boat. Florida dude ranches such as Westgate River Ranch Resort & Rodeo offer 40-minute guided Florida airboat rides along the scenic Kissimmee River. Feel the adrenaline rush of an airboat ride excursion through the amazing fauna and flora that make up the Florida wilderness! (By the way, the first airboat was built in Nova Scotia in 1905 by a team working with none other than Alexander Graham Bell and nicknamed the "Ugly Duckling").
5 | Go Horseback Riding Along Scenic Wooded Trails | Of course, no family dude ranch vacation is complete without saddling up for a horseback riding adventure through beautiful wilderness trails led by experienced wranglers. Most quality dude ranches like Westgate River Ranch Resort & Rodeo offer basic horseback riding lessons for beginners and extended trail rides for more advanced riders. Although horseback riding is typically designed for ages 8 and older, younger cowpokes can enjoy onsite pony rides (see No. 3). Feeling a little more adventurous? Some dude ranches even offer "city slicker" style cattle drives that provide the perfect outdoor recreational activity for large family reunions.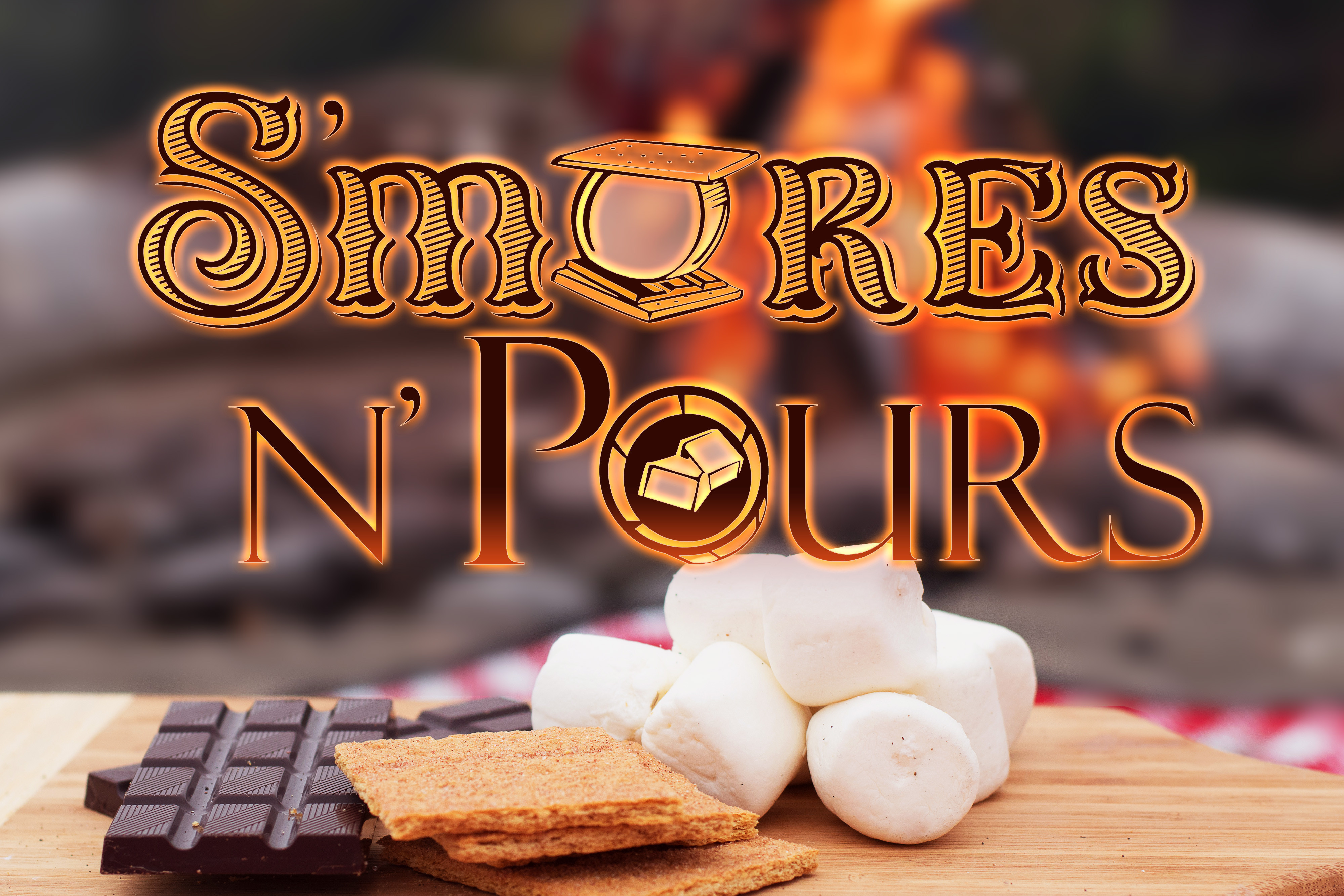 6 | Make S'mores by the Fire | At Westgate River Ranch Resort & Rodeo, guests 21+ can enjoy an exclusive bourbon tasting with the S'more n' Pours package. Don't worry, your little ones can participate too, just with making s'mores by an open fire under the night sky. The package involves receiving a bottle of Buffalo Trace bourbon and a s'mores kit for a night of fun. Glamp under the stars, enjoy a fine bottle of Buffalo Trace and make some ooey-gooey s'mores to satisfy your sweet tooth. It's an unforgettable experience!
7 | Cast a Line on an Angling Expedition | What better way to just kick back and relax Old West-style during your family dude ranch vacation then by casting a line and fishing off a dock or even renting a boat from a full-service marina and enjoying a laid-back fishing vacation on a nearby river or lake? If you are a dedicated angler, look for a dude ranch such as Westgate River Ranch Resort & Rodeo that offers such onsite angler amenities as boat rentals (including 20-foot Pontoon Boats that accommodate up to eight passengers), bait and tackle shops, and catch and release ponds stocked full of fish.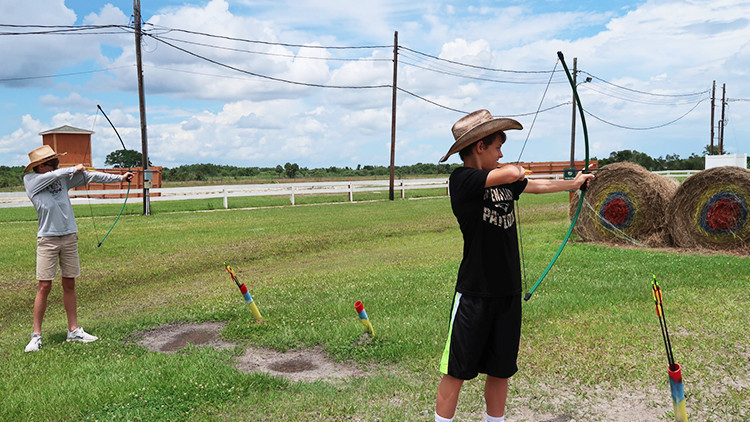 8 | Score a Bull's-Eye at an Archery Range | Many of today's top dude ranches such as Westgate River Ranch Resort & Rodeo offer outdoor archery ranges where entire families can hone their skills, and some dude ranches even offer archery lessons for novice archers who wish to live out their Hunger Games fantasies. So if you want to bring your aim on point and you're looking for archery lessons near Orlando, this is prime pickin's for a day trip or a short Florida staycation experience at Westgate River Ranch!
9 | Test Your Shooting Skills at a Trap & Skeet Range | A select few dude ranches in the entire United States such as Westgate River Ranch Resort & Rodeo offer onsite trap & skeet ranges that provide guests with the opportunity to practice their firearm skills in a fun and safe environment. Choose from trap shooting, which launches targets away from the shooter, or skeet shooting, which launches targets that cross directly in front of the shooter. Don't fret if you are a novice shooter, since experienced trap & skeet instructors will always be on hand to help teach you all the ins and outs of trap and skeet shooting. So if you're in search of skeet shooting lessons near Orlando, FL, look no further than Westgate River Ranch Resort & Rodeo!
10 | Go Muddin' on a Swamp Buggy Excursion | In addition to airboat rides, swamp buggy rides are an exclusive adventure that can only be experienced at Florida dude ranches such as Westgate River Ranch Resort & Rodeo. Guests enjoy a rugged swamp buggy ride on a quest to view Florida wildlife in its natural setting such as wild hogs, whitetail deer, alligators, sandhill cranes, bald eagles, the ever-elusive Osceola turkey (aka Florida turkey) and even the threatened crested caracara.
Swamp buggies are open-air vehicles that feature raised passenger seats and huge wheels that allow them to easily traverse through the most rugged terrain (and splash mud everywhere in the process!). Looking for a more leisurely journey? Consider taking an old-fashioned, tractor-pulled hayride through the scenic wilderness surrounding the dude ranch. (By the way, the swamp buggy was invented around 1920 by Ed Frank in Naples, Florida, and originally called the "Tumble Bug".)
So get ready for a fun, dirty-good time at Florida's premier dude ranch, and go forth armed with this cheat sheet to inoculate you against too much city-slicker tedium! You never know what you might find in River Ranch, so now that you have your handy list with more dude ranch activities than you can shake a stick at, make the most of those family moments, and russle up some memories to last a lifetime!
From Florida Dude Ranchs To Orlando Attractions
There's no doubt that these dude ranch activities are enough to put the giddy-yup in any grown-up's Florida day trip. And if you want to expand your fun-footprint, there's no better place to look than our travel blog, where you'll find sweet tips on things to do in Orlando, the inside track on some of the best family hotels in Orlando, and some home-brewed goodness at some of the top breweries in Orlando, FL for when you're done hitting the trail.
Like what you're reading? Learn more about glamping, discover glamping birthday parties for all ages, check out our awesome country wedding venues, and our amazing ranch weddings at these links! Or, if you're looking to book a larger group at one of our River Ranch venues, reach out to us now at 866-731-7259 and our group rates team will help you out!